Total monthly rainfall was 40mm with a maximum daily rainfall of 15 mm on September 28th. The maximum temperature (hottest day) was 20°C on the 6th while the coldest day of 15°C was on the 17th. September was neither too hot nor too cold; too wet nor too dry. It produced green pastures, but made no noticeable difference to the very low pond-water levels we have witnessed this year. The main feature, Storm Aileen, struck overnight into the 13th, depositing yellow and green leaves, twigs, and small-to-medium sized branches on the fields and woodland floor.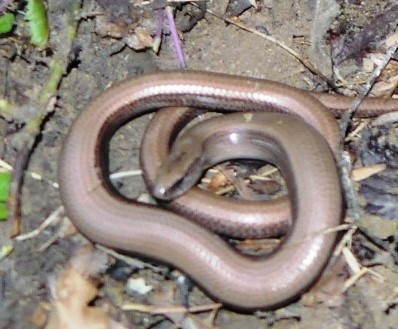 This month we have six first-sightings, several species still on-site, and also a report on the progress of autumn, with its subtle changes of colour and form. First-sightings includes a square-spot rustic moth in a lighted porch on the 8th, a devil's coach-horse beetle under a reptile-shelter on the 9th, an angle shades moth on an indoor curtain on the 11th, and a stinkhorn fungus, living-up to its name, in our wood on the 12th . The list was completed by two more moths, an unidentified wave moth in the upstairs bathroom on the 24th, and a Herald moth on a (darkened) garage ceiling on the 25th (a new record for our site).
There were at least 16 wild flowering species still on-site, although their numbers are gradually dwindling. These included some of the vast numbers of knapweed, fleabane, watermint, yarrow, and bird's foot trefoil, plus a large cluster of oxeye daisies. For these, we shall start listing last-sightings next month. The flower needing the most management here is the creeping thistle, a plant which is hugely beneficial to butterflies and moths. We manage this by a combination of pulling, cutting, and de-heading manually. In addition to its creeping root-system, it multiplies by producing masses of wind-blown seeds, which we collect daily as the flowers begin to die off and before the seeds depart. We also try to prevent the seeds along a 50 m stretch of the verge along our lane from blowing across our fields, and, in doing so, have collected two carrier bags-full.
Still with us at the end of the month, were many insects, including butterflies such as the small, large, and green-veined white; small copper, common blue, comma, red admiral, small tortoiseshell and speckled wood. Dragonflies include the migrant hawker, plus common and ruddy darters, both of which were egg-laying on the 30th. It is possible that the brown and southern hawkers, last seen on the 28th, will also re-appear during October. Also on-site are many crane-flies, and the buff-tailed bumblebee. Other creatures include slow-worms, common toads, and wood-mice.
Familiar indicators of autumn's onset are falling ripe conkers ( 6th); yellowing leaves on blackthorn (3rd), ash (10th), field maple (11th), oak (14th), beech (27th), and red leaves on wild cherry (17th); plus complete leaf-colouring of a poplar on the 16th (yellow), and field maple (orange) on the 28th.
Aside from the effects of Storm Aileen on the 13th, natural leaf-fall began on elder (6th), and oak (21st). By September 30th, these, together with maple and the earlier poplar, hornbeam, and hazel, were forming a noticeable covering of leaves on the ground below.