Great Green Bush-cricket Tettigonia viridissima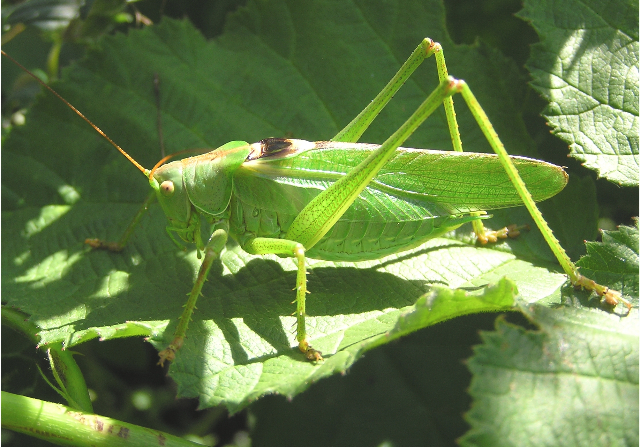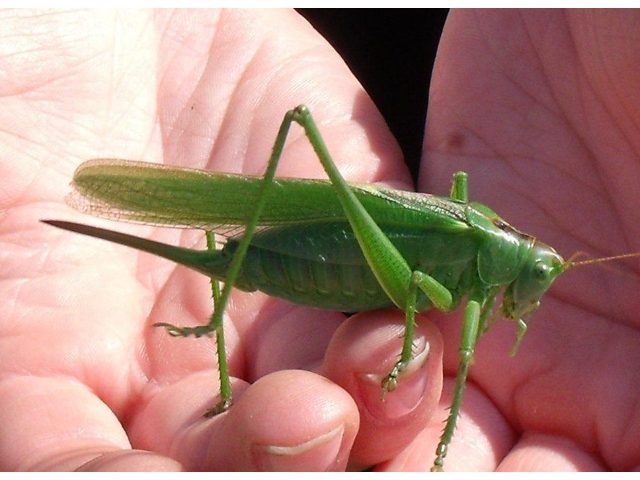 Male (top) and female (bottom) Great Green Bush-crickets. Photos R I Moyse (top); Shelagh Wilson (bottom).
A species of tall, rough vegetation in warm, sunny situations. It is particularly widespread in coastal East Kent, but with scattered populations in North Kent and elsewhere. A large and unmistakeable species with a loud song, but there may be additional populations to be discovered.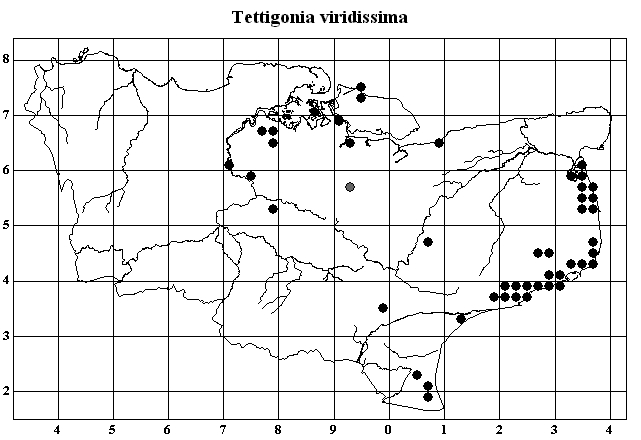 Records for Great Green Bush-cricket in Kent. Map produced using DMAP by Dr Alan Morton.
Wart-biter Decticus verrucivorus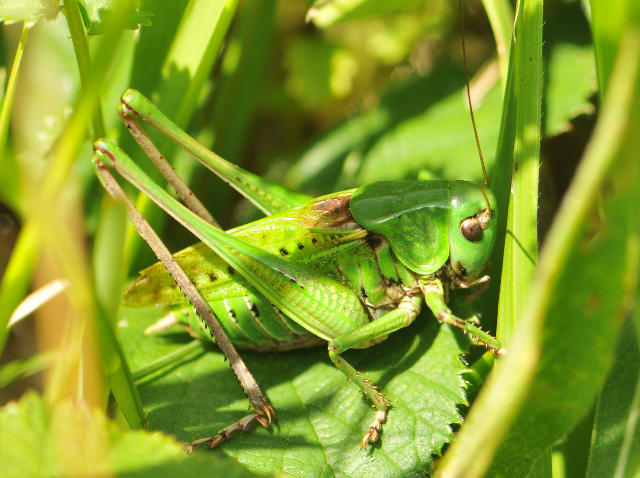 Wart-biter. Photo Grant Hazlehurst
A rare species with scattered historic records from the Deal-St Margaret's Bay area, Lydden Down, and a site near Rochester. It declined during the 20th Century until only the Lydden population remained: the last sighting of this population was in 1975. However, it has subsequently been reintroduced to Lydden-Temple Ewell Nature Reserve, which it continues to survive.